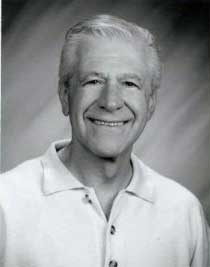 Dr. Josef DellaGrotte, PhD, CFP-Physio, is one of the world's foremost experts on improving neuromyofascial movement related disorders.
His training includes physical therapy, massage therapy, Rolf Structural Integration, yoga and t'ai chi/qigong.  From 1973-1981, DellaGrotte trained with scientist Dr. Moshe Feldenkrais, becoming one of the first certified Feldenkrais® practitioners and trainers in the United States.  He is also certified by the National Certification Board for Therapeutic Massage and Bodywork (NCBTMB) as a teacher of massage therapy and Core Movement Integration.
Dr. DellaGrotte is well known for his exceptional manual skills and ability to "read the body." His work with thousands of clients and hundreds of practitioners has helped them reduce structural and mobility limitations, improve core "pathway" strengthening and restore healthy movement patterns.
Core Movement Integration, the synthesis of Dr. DellaGrotte's four decades of work, incorporates the best techniques and concepts – from Feldenkrais® to recent somatic science – into an integrative movement system.  CMI enables better functional movement integration, a stronger core, easier movement and greater overall health.
Utilizing his own movement learning Dr. DellaGrotte engaged in competitive race walking, often winning medals. In 2014 his love of challenging trekking adventures led him to Spain to complete 400 kilometers of the pilgrimage of El Camino de Santiago de Compostela.
In 2007 Dr. DellaGrotte created the Core Integration Training Institute to foster the training of body work practitioners. A short time later Core Integration was renamed Core Movement Integration to better reflect the primacy of movement in this body work system. Since 2017 DellaGrotte has limited his teaching to advanced seminars for certified CMI practitioners in the United States and Italy.
Dr. DellaGrotte is the author of Instructions from Within: Core Integration – Six Pathways to Lifelong Fitness and Wellness (2007), which describes the concepts behind the Core Movement Integration movement pathways, and Awaken Movement: the Key to Life (2016), which addresses many of the physical problems of aging and the importance of movement in solving them. DellaGrotte has also created several DVDs to teach CMI, among them Core Integrated Walking, Dynamic Sitting Exercises, and Tai Chi Qigong Using Core Movement Integration Pathways.
To contact Dr. DellaGrotte, please e-mail him at  dellagrotteCI@icloud.com