With Kimi Hasegawa, PT, MS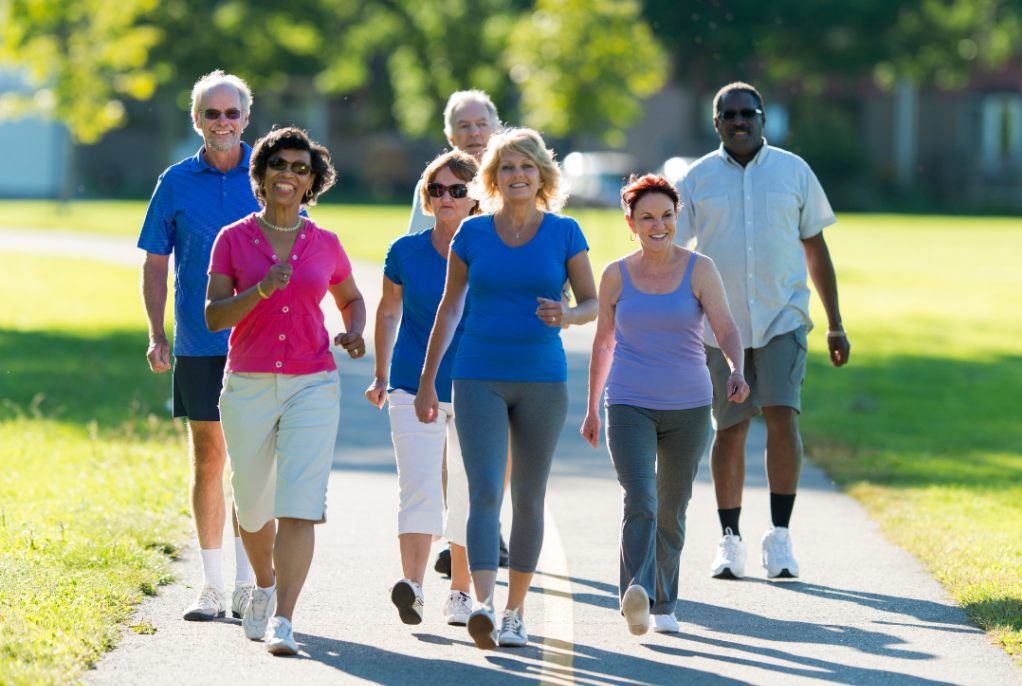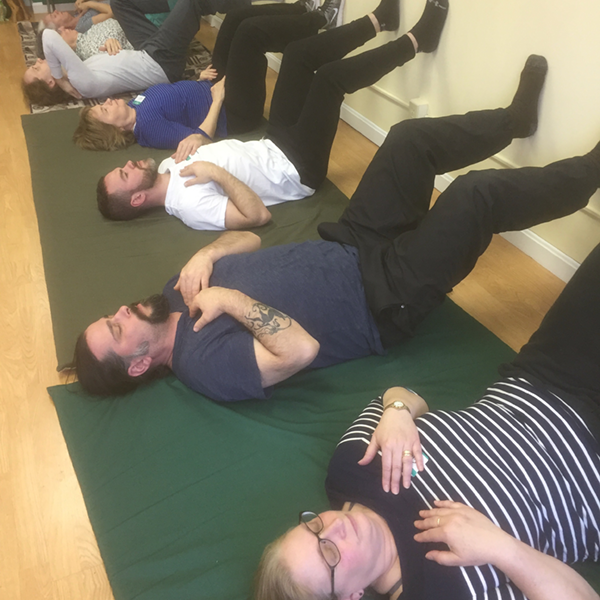 Pictured to the right: Practitioners lying with their feet on the wall.

Have you ever "walked" while lying on your back? Learning to walk in positions that we don't usually – or maybe never – use for walking, gives a new perspective and allows you to bypass your habitual patterns.

We've each developed our ways of walking over decades, deeply embedding these habits in our brains and bodies. Learning to use Core Movement Integration Pathways to walk requires inhibiting old patterns and forging new ones. Additional movement exercises will help you develop new awareness and understanding of your physical body and its movement.

I invite you to join me in exploring walking – a fundamental functional activity. By the end of four (4) weeks we'll all be walking upright with increased ease and lightness.
Dates: Tuesdays in June: 6/6, 6/13, 6/20 and 6/27, 2023
Time: noon to 1 pm (EDT)
Class Format: Live on-line Zoom classes with a video recording of each class
Class Size: Limited to 12
Fee: Early Bird price $80 through May 26, Regular price $90 thereafter.
Prerequisite: Familiarity with CMI Pathways

IMPORTANT: Before registering, please add info@coremovementintegration.com to your contacts or white list so that you can receive mail (confirmation of registration, class info/notes, etc.) from us.

To register, choose a quantity and click "Pay Now" below. We look forward to seeing you!
Instructor Kimi Hasegawa, PT, MS
Core Movement Integration Training Institute's lead teacher, Kimi has studied with CMI founder Josef DellaGrotte for over 20 years, and maintains an independent physical therapy practice in Brattleboro, Vermont.