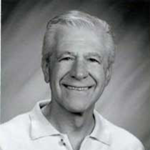 Josef DellaGrotte, PhD, MT, CFP-physio
Founder, Core Movement Integration
Address: Tarpon Springs, FL
978-807-6306
Email address:  dellagrotteCI@icloud.com
Certified Feldenkrais® practitioner & trainer 
Nadia Babini, Fisiotherapist
Practitioner Stecco Fascial Manipulation; Wodder Lymphatic Drainage; Biosystemic Counselor
DellaGrotte CMI Trainer
Classes & Private Practice
Ravenna
nadiababini @ me.com
+39 3382806607 (cell)
Christian Bellisario, Musician & Trainer
DellaGrotte CMI 500hrs+
Classes & Private Practice
Milan
oirasilleb @ hotmail.com
0039 348 6050357
Cinzia Borsotti, Dancer, Singer, Performer
DellaGrotte CMI 200 hrs
Movement Awareness Classes
Florence
Cinzia @ auxe.net
+ 39 340 3825277 (cell)
Pia Carlini, Pianist
Verdi Conservatory of Music
Feldenkrais Method & DellaGrotte CMI Teacher, Trainer 500hrs.
Milan, Studio at 110 Corso Lodi
piacarlini @ libero.it
+39 3482432906
Carlo Costalbano, Musician, CMI Trainer
Functional Techniques Teacher for Musicians
Seminars, Masterclasses, Classes, Private Practice
Brescia and Genoa
carlo.costalbano @ libero.it / carlo.costalbano @ conspaganini.it
+39 3472800869
Eleonora Fabris, Osteopath, Practitioner of 'Scienze Motorie'
DellaGrotte CMI 300 hrs
Forlì
ele.eleonorafabris @ gmail.com
+39 3891710201
Annalisa Ferlini, Practitioner of 'Motor Scienze'; Posturology
DellaGrotte CMI 300 hrs.
Conselice (near Ravenna), via Largo Giovanni XXIII n 13 cap 48017
bodyway.it
info @ bodyway.it
0545 89108 347 0796713 (cell)
Stefania Gilli, Fisioterapista, Violinista, Diplomata
DellaGrotte CMI Teacher 300+ hrs.
Bologna e Ravenna
gillistefania @ gmail.com
+39 3493598760 (cell)
Monica Landi, PT
DellaGrotte CMI Practitioner/Teacher 500 hrs
Florence
monica.landi70 @ gmail.com
Francesco Milandri, Kinesiologist, Biosystemic, MCB, Degree in 'Scienze Motorie'
DellaGrotte CMI Trainer, 500 hrs
Forli
Francesco.milandri @ gmail.com
Elena Mingozzi, ISEF Diploma
DellaGrotte CMI 300+ hrs.
Ravenna
elena02 @ virgilio.it
338 9525370
Manolo Rivaroli, Vocal Trainer / Kung Fu Instructor
DellaGrotte CMI 200 hrs
Umbria
metodovibrazionale.eu
info @ metodovibrazionale.eu
+39 347.6041653
Unax Fresno Uriarte, Wing chun Practitioner
DellaGrotte CMI 100+ hrs.
Verona
unax @ hotmail.it
+39/3487411532 (cell)
Ornella Valentini, Phys Ed
Feldenkrais Method Practitioner
DellaGrotte-CMI Trainer 500+ hrs
Genova
ornella @ core-pilates.it
+39 335-528-8934 (cell)
Roberto Vidotti, Ki-Aikido Teacher, Registered Practitioner AIF
(Associazione professionale di Integrazione Fasciale)
DellaGrotte-CMI 300 hrs, + 120 hrs Assistant Trainer
Bologna
roberto.vidotti @ unipolsai.it
+39 334 128-5340 (cell)

Enhance your own body and your practice with Core Movement Integration!
A 2 day, 10 hour Seminar and Hands-On Lab
For Body Workers and Movement Practitioners 
Clients with CMI Experience are also welcome, space permitting.
Let Rest of Your Body Make Your Shoulders Work Better
Learn to use CMI's 6 Movement Pathways to move your shoulders and arms with less effort and more comfort.
Connect arm movement to movement of the shoulder blade, ribs, spine and pelvis.
Spread the effort of arm movement over the whole body.
Use the body's innate lever system to "float" your arms.
Lengthen chronically shortened and overused muscles (pectorals, levators, upper traps, latissimus)
Strengthen the rotator cuff and scapular muscles.
Learn to use CMI Access Points to improve shoulder function in yourself and others.
Dates: Saturday, March 7, 2020, 1-6 pm and Sunday, March 8, 2020, 10:30 am to 4:30 pm
Location: Exploring Pathways to Wellness, 13 Nason Street, Maynard, MA 07154
or send check to CMITI, PO Box 322, Maynard, MA 01754