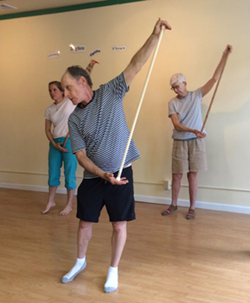 Please click here to read about our Financial Policies.
Core Movement Integration Level I Certification (minimum 100 hours of study)
Entry level training is designed for practitioners already certified in a bodywork discipline who want to integrate CMI into their practice. Completion of this program certifies that you are competent to use CMI techniques as an adjunct to your primary mode of bodywork and that you may teach CMI classes for clients. Level 1 Certification is required to advance to Level 2 Certification. After attaining Level 2 certification you may call yourself a CMI Practitioner.
Competencies to be Attained
Completes all six basic seminars and labs
Uses CMI as an adjunct to current body work or movement discipline
Has an elevator speech that describes CMI and a physical demonstration of how CMI movement differs from habitual movement
Prepares self and client for optimal learning and communication with breathing, relaxation and similar techniques
Names and demonstrates all six pathways in supine, sitting, standing and side lying.
Uses CMI's four main concepts – connect, lengthen, flow and uplift – when describing and teaching the Pathways
Uses CMI Pathways with individuals and groups to improve movement patterns and integrate movement through the body
Uses the basic CMI Access Points to guide and integrate a Pathway
Ways of learning
basic seminars/labs
grand labs
private/semi-private sessions with a certified practitioner
take or observe a class for clients
study groups
paired practice with a classmate
observation of a certified practitioner at work
readings from book list with brief review of what was significant for you (1 hr per book credit)
Required competency assessment may include:
Written or oral description or video of a client or class session including

which Pathways and movement lessons were chosen, what worked,
what didn't work, how would you modify what you did

Written outline of a one hour class for clients including

Goals of class
Pathways and lesson-exercises used

Demonstrate for instructors of Hands-On treatment or access point techniques
Teacher observation of student at work, teaching a class or a private session
The Seminars/Labs
CMI: Foundations – Mapping Movement Pathways Using Functional Anatomy
CMI: Dynamic Core Stabilization – Pelvis and Low Back-Thoracolumbar Complex
CMI: Improving Sitting Posture – Connecting Deep Trunk Muscles and Spine
CMI: Upper Body – Connecting Head-Neck and Spine to Pelvis
CMI: Shoulder – Connecting Shoulder-Arm to Ribs, Spine and Pelvis
CMI: Walking – Connecting Lower Leg to Greater Trochanter and Spine
Finances


Certificate
Unit Price
Certificate
Package
Non Certificate
Unit Price
Non Certificate
Total
6 Seminar/Labs (@10 hrs)
@ $230/$200*
$1380/$1200*
@ $275/$250*
$1620/$1500
2 Grand labs (@10 hrs)
@ $300/$250*
$600/$500*
$350/$300
$700/$600
3 Mini-seminars (@3 hrs)
@ $75/$60*
$225/$180*
$90/$80*
$270/$240
Observation and Supervision
est. $20/hr
$100/$100
NA**
NA**
Cost Comparison


$2305/$1980*


$2590/$2340*
* Regular price/Early Bird price ** Observation & Supervision included only in Certificate Program
Prices subject to change
To Join the Certification Program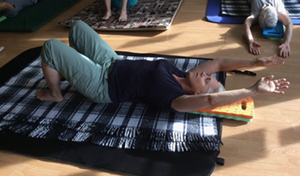 Please complete the Practitioner Certification Program Registration Form. We will send you a link to enable you make your $300 deposit (can be broken into three monthly payments). A $100 non-refundable registration fee will be taken from this deposit. During your course of study the remainder of the deposit, $200, will remain intact. You may choose to apply the deposit to the end of your course of study (approximately last 10 hours) or to maintain the deposit to continue on to the Level 2 certification. 
If for any reason you decide to discontinue the program, you must give 30 days written notice. Your deposit will then be refunded less the registration fee of $100 and any outstanding payments due.