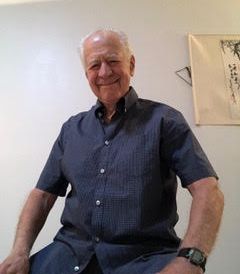 With Josef DellaGrotte, PhD, MT-physio, GCFP-trainer
'If you want to gain and enjoy another 10-20 years more of lasting, lifelong
wellness and fitness (as I have), join this course in Feldenkrais-based
myofascial movement using DellaGrotte-Core Movement Integration (CMI) Pathways'
---
Apply good movement principles to functional everyday activities
Core stability *** Mobility with balance
Posture with uplift and grounding *** Relaxation with responsive alertness
Movements to maintain healthy joints and muscles
Strengthening *** Confidence *** Energy



CMI core-pathways to strengthen the lower & upper body
Gravity-based vector alignment of your kinetic chain, feet–ankles–knees–hip joints–pelvic floor–to spine.
Movements that bring awareness to and increase muscle & fascia flow.
Synchronized breathing for direct, automatic access to relaxation responses during exercise.
CMI Pathway Variations for full integration with your daily life and chosen activities.
---
To order the four (4) class videos of the November 2021 sessions, click here.